Welcome to our Clubfoot (Talipes Equinovarus) information site
I have created this website in response to all the families that I have encountered through the internet who are searching for information on the Ponseti method of treatment for clubfoot. The information is based on our own family's experience, and from what we've learned from other parents. If you have any comments, questions or suggestions, please email me by clicking on the button below.

This page was last updated on: 4-Jan-06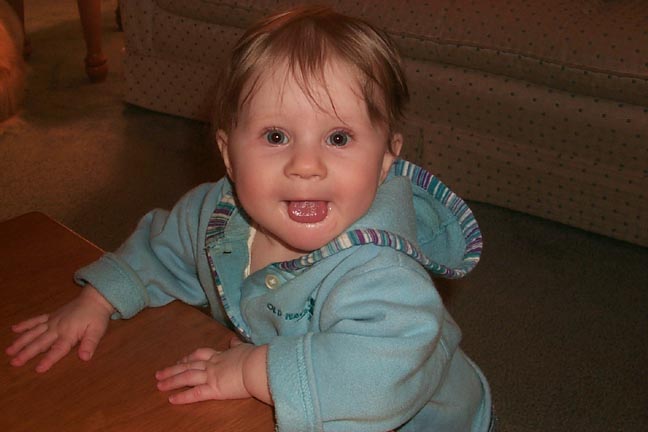 Our daughter and inspiration for this site, Kelly
What is the Ponseti Method of clubfoot treatment?
The Ponseti method is a non-surgical method of treatment for idiopathic congential clubfoot. It was developed by Dr. Ignacio V. Ponseti at the University of Iowa Hospitals and Clinics in Iowa City, Iowa. He has been successfully treating children with this method for over 50 years. Due to his published papers and book and the availability of information for the general public made possible by the internet, the demand for Doctor Ponseti's method has grown significantly over the last decade. Doctors from around the world are coming to Iowa to be taught first hand by Dr. Ponseti and his colleagues the details on how to successfully treat children with clubfeet so that major surgery can be avoided in 97% of all cases. This method is also making a huge impact in third world countries where funding and orthopaedic surgeons are scarce.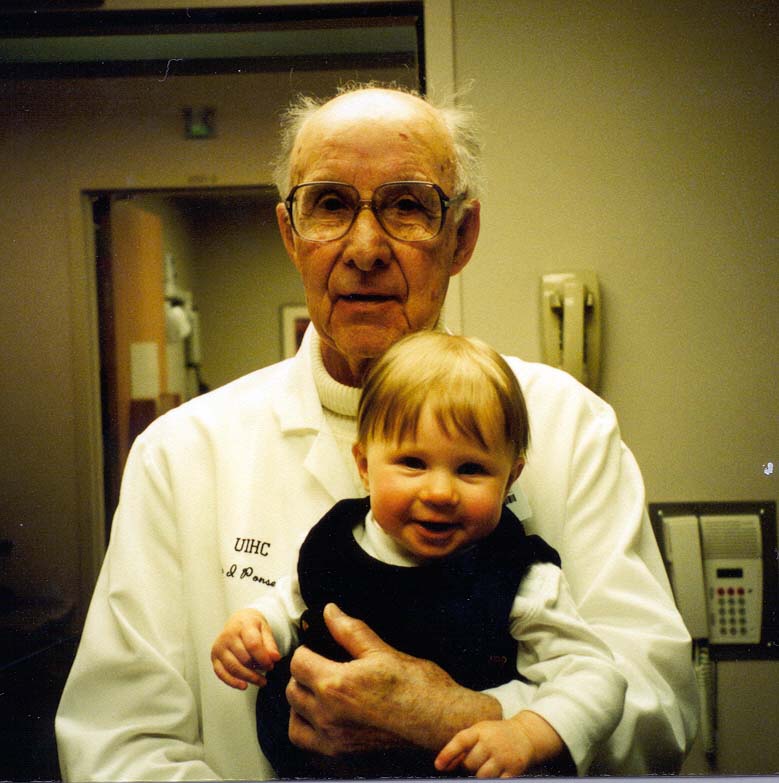 "Papa" Ponseti & Kelly, January 2001